Parimal Satyal
Salut. I'm Parimal, a designer, writer and occasional musician living in Berlin.
I'm interested in communication, languages, cross-cultural exchange, aviation, computer history, information systems and the European Union.
Neustadt.fr is my personal website, a tribute to the creative web of the 90s.
Currently
I work as a UX/UI Designer at OpenProject, a secure, open-source project management software that respects your data and your privacy.

Snow Circuit is my ambient sci-fi synth project set in a post-human future. I was previously a student pilot and host of the Ground Effect aviation podcast.
Writing
This is a selection of essays I've written over the years:
Talks
The plural in the title is admittedly a bit of an exaggeration; I've so far spoken at one conference of which there is a recording:
Snow Circuit
Snow Circuit is my ambient sci-fi synth project set in a post-human future where abandoned machines find new life and sentient circuits roam a desolate world in search of meaning.
Other music
I mostly listen to progressive metal, powermetal and old school heavy metal, but also enjoy synthwave and pop music.



Some of my musical experiments:
Retro Stuff
I grew up with the internet of the 90s and early 2000s. It was chaotic, irregular, flashy, gaudy, peppered with animated GIFs, but most websites were made by people like you and me who wanted to share their interests and hobbies.
Luckily, I'm not the only one nostalgic about the Geocities era. There's a lot of us!

Click the icon below to enter my Retro Collection page full of links to websites, tools, Winamp skins and other cool stuff from the past.

Guestbook
Don't be a stranger. If you have a comment, suggestion or simply want to say hello, you can sign my guestbook. Or read what others have written.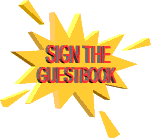 You can also get in touch with me via email (felix@neustadt.fr), Twitter or Mastodon. Yep, "Parimal" and "Félix" are both me; you can pick the name you like more. Postcards are appreciated if you know my address.
—